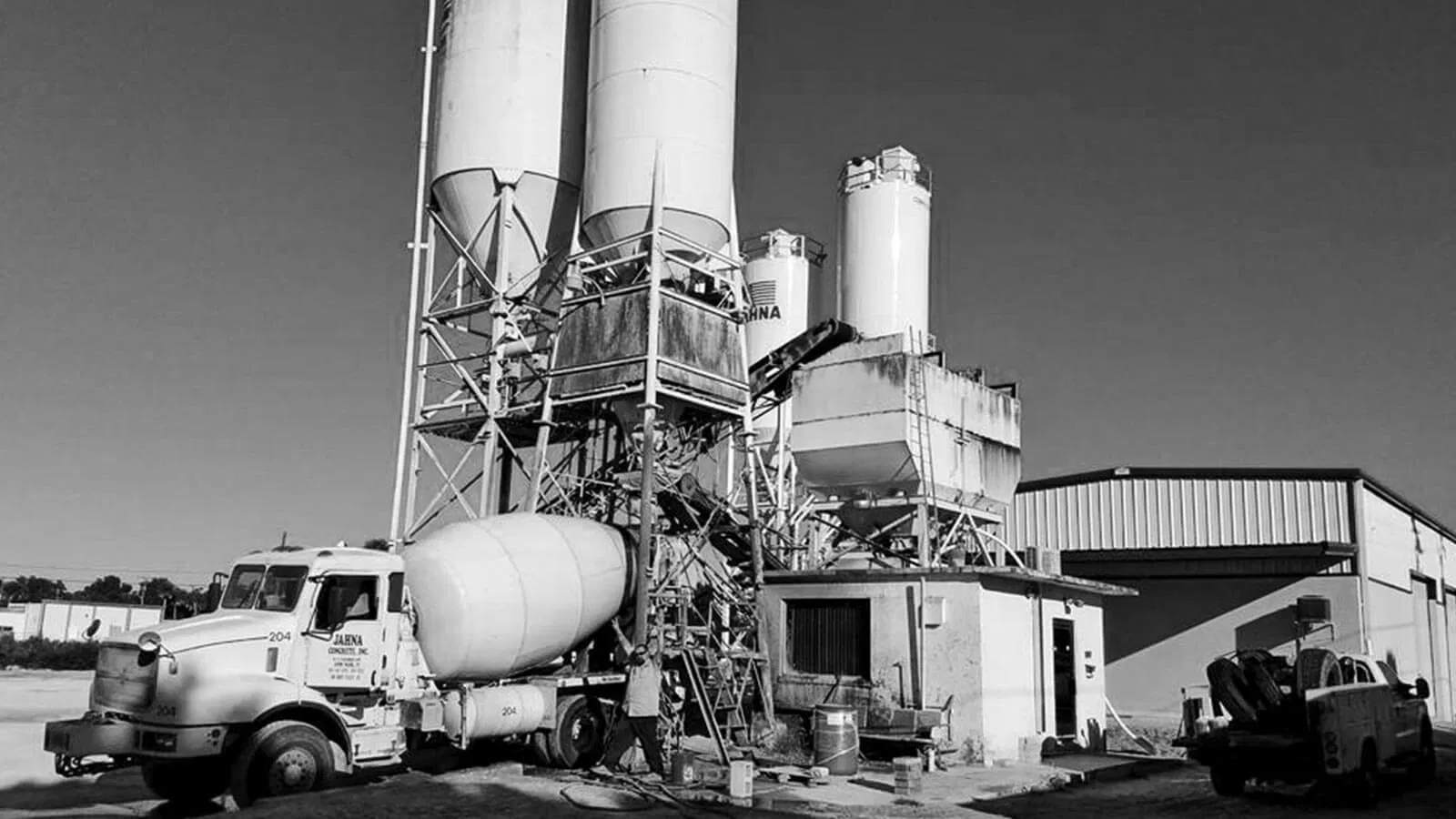 Jahna Concrete
American Owned & Family Operated Since 1925.
Concrete, aggregate and related materials.
Jahna Concrete Inc. is a producer of ready mix, aggregate and concrete related materials. We're located in Highlands County, Florida and serve customers throughout the entire Sebring-Avon Park area.
Products
Ready mix concrete, aggregate, blocks and related materials.
---
Ready Mix Concrete
Concrete, Flow Fill, Grouts, Slurry, Shotcrete, and more!
Bulk Gravel & Aggregate
Sand, rock, cement, slag, lime rock, granite and more!
Blocks
Need concrete blocks? We got you covered! We have many sizes and shapes.
Slab Preparation
Need slab preparation materials? We got you covered!
Steel (Rebar)
1/4" through 1-1/2" steel rebar products.
PRE-Cast
Door sills, curb bumpers, barriers, splash blocks and more.
Our Locations.
5 locations to serve our customers in the Highlands County and surrounding areas,
---
---
Lake Isis
Ready Mix & Block Plant
4476 N. Michigan Ave
Avon Park, FL 33825
---
Sebring/Spring Lake
Ready Mix Plant
400 Jahna Circle
Sebring, FL 33870
---
Lake Placid
Ready Mix Plant
160 County Rd. 29
Lake Placid, FL 33852
Office: 863-699-6990
---
Zolfo Springs
Ready Mix Plant
230 Hwy. 66
Zolfo Springs, FL 33890
Office: 863-735-1113
---
Contact us for your concrete needs.
We'd love to hear from you! Drop us a line and we'll get back to you as soon as we can!
Send us a message
Have a question or comment? Use this contact form and send us a message today!